FREE SHIPPING !
Please Note: Below you will find a thumbnail of each piece within the Antiquities Collection. Underneath each piece you will find the Healing Energy it produces and radiates outward.
You may either click the titled links below or on the left side bar to view any particular slideshow
Antiquities Coll
.
Buffalo Daze Coll.
Nature Series Coll.
New Life Forms Coll.
To view a larger picture of any art pieces, simply click onto to the art piece itself. For each art piece you have the option of purchasing an Original (Some Originals are Not 4 Sale), True Gi'clee, Regular Gi'clee or Posters sized 14x19 or 11x13 by simply using the drop down box under each art piece.
Please note, the photos of this body of work does not show the depth, brilliance of color nor detail as the original. Soon I will upload the digitally scanned pieces as they come in. Thank you for your patience.
Assists in understanding Transformation of Spirit into Matter
& Matter into Spirit
The Natural Order of Life & Afterlife (Death) of Anything
New Beginnings (Original - Pastel) 11x14

Assists in Encountering New Perspectives
Producing an Opening Of The Heart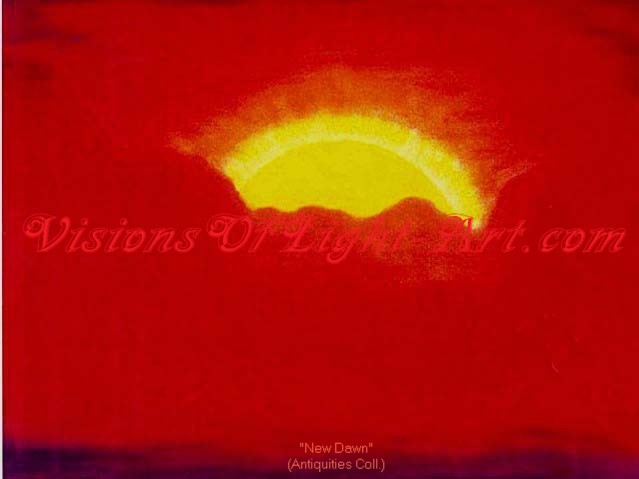 New Dawn (Original - Pastel) 18x24
(ORIG. NOT 4 SALE
-- PRINT ONLY

)



The beginning of a New Era, a New Life
Assists to produce New Source Information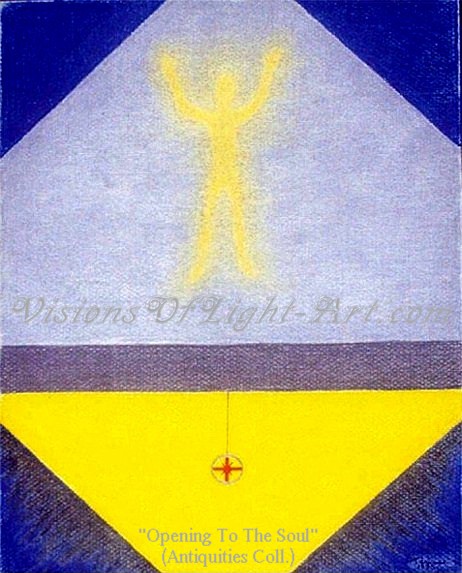 Opening To The Soul (The Awakening) (Original - Pastel) 11 x 14

Assists with finding a new found meaning for life
Assists in creating Balance between Heaven & Earth
– Uniting
Assists in traveling past the barriers of time constructs
For those seeking past, present, future and knowledge; a glimpse
into all that is possible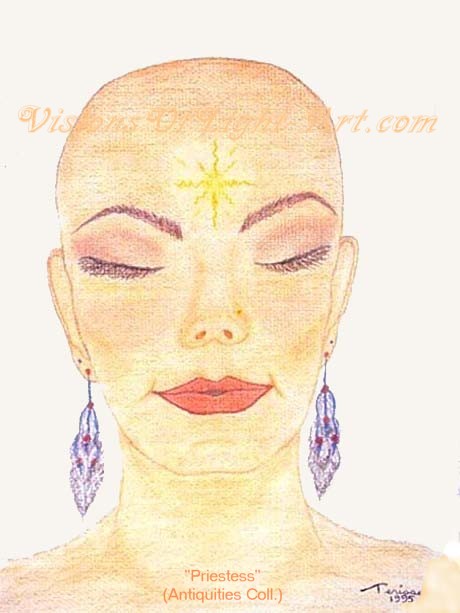 Priestess

(Original - Pastel) 11x14
(ORIG. NOT 4 SALE -
PRINT ONLY)
Assists with developing insights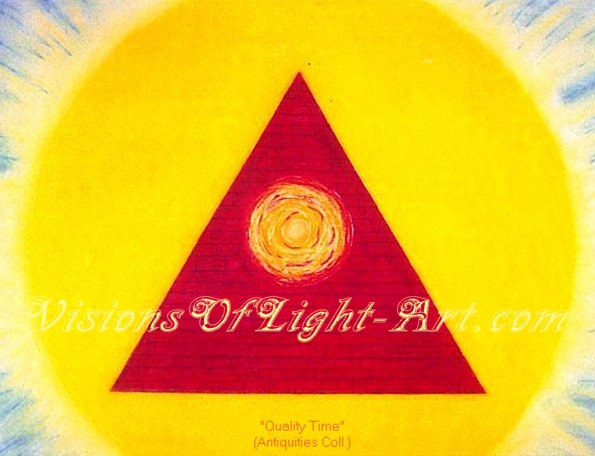 Quantum (Original - Pastel) 18x24

Assists in bringing about significant change for proper growth
Inviting conscious growth
Rebirth (Original - Pastel) 11x14

Assists to release beliefs or patterns that do not serve your higher purpose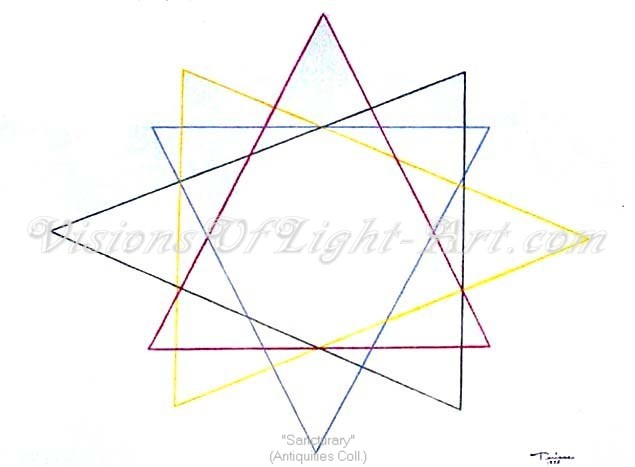 Sanctuary (Original - Pastel) 18x24

A haven for the Heart, Mind, Body & Soul
Assists in producing Peace Within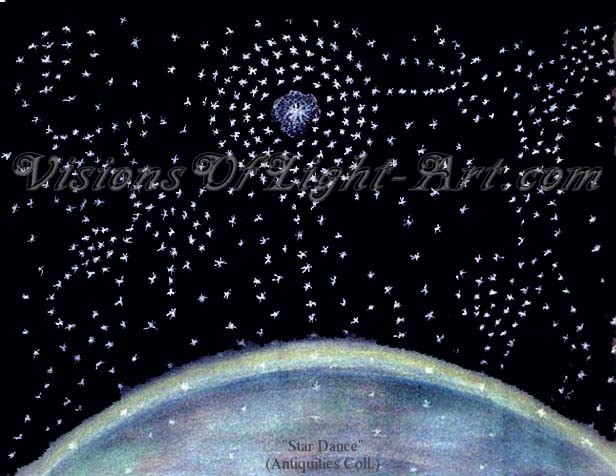 Star Dance (Original - Pastel) 14 1/2 x 18 1/8

You Dance with them, in unison
Assists in developing Clarity & Insight
An Opportunity for you to Gain Wisdom to Break the Ties That Bind You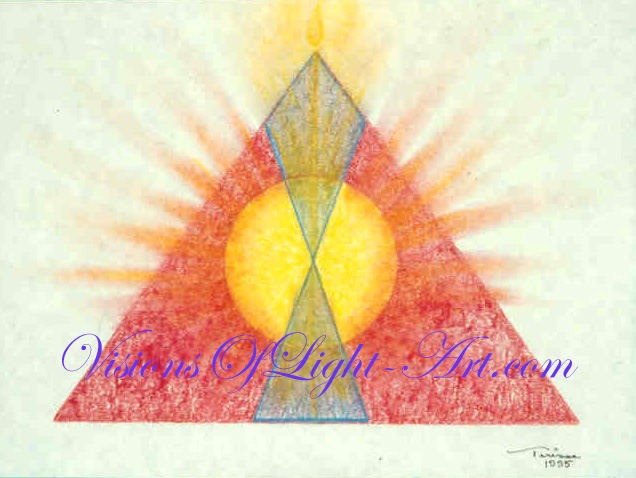 This actually has a white background, will fix later.
Tranquility (Original - Pastel) 9x11 (SOLD - PRINTS ONLY)
Assists in producing Peace
Peace abounds - Surrender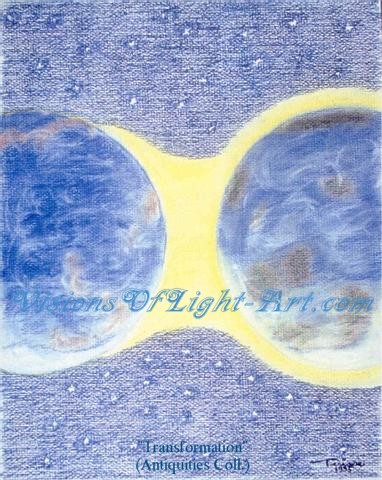 Transformation (When Worlds Collide) (Original - Pastel) 11x14

Assists in producing Rebirth – A New Consciousness
Assists to remove transgression from the Mind, Body & Soul
Brings about Inner Peace & Tranquility
Assists in the blending of the Mind, Body & Soul
Nations Unite – World Peace