Price List - Originals & Prints - Pg 4
Nature Series Collection

FREE SHIPPING !
Please Note: Below you will find a thumbnail of each piece within the Nature Series Collection. Underneath each piece you will find the Healing Energy it produces and radiates outward.
You may either click the titled links below or on the left side bar to view any particular slideshow
To view a larger picture of any art pieces, simply click onto to the art piece itself. For each art piece you have the option of purchasing a Print. True Gi'clee, Regular Gi'clee or Posters sized 14x19 or 11x13 by simply using the drop down box under each art piece.
Please note, the photos of this body of work does not show the depth, contrast of color nor detail as the original. Soon I will upload the digitally scanned pieces as they come in. Thank you for your patience.
At this time the ORIGINALS of the entire Nature Series Collection is Not For Sale until further notice. PRINTS ONLY (True Gi'clee would be best, it offers greater details and color variants)

Epididymis (Original - Pastel) 14 1/2 x 18 1/8

Generation – Developing Consciousness
Assists underlying thought processes to encounter a new paradigm
Assists abstract thoughts in congealing to form concrete solutions
Assists thought patterns grouping into a whole; producing
greater results and benefiting the community as a whole
Infinite (Original - Pastel) 14 1/2 x 18 1/8

Solutions In and of Itself
Assists in bringing about changes that stir the soul into movement
from stagnation to fluidity
Mercury (Original - Pastel) 14 1/2 x 18 1/8
Assists with Movement From Within
A compelling compliment that unites thought with matter, producing
results beyond recognition and unifying complex units of thought into
one unifying thought construct
- Gestalt

Primary (Original - Pastel) 14 1/2 x 18 1/8
Assists with developing Courage to move beyond the given standard
or norm into the more expanded truth, "You are not alone here"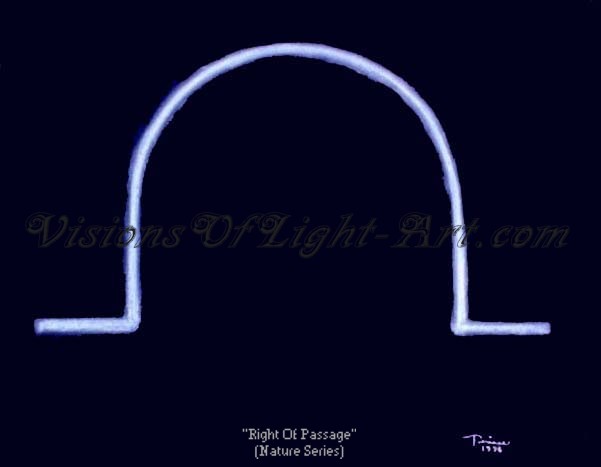 Right Of Passage (Original - Pastel) 14 1/2 x 18 1/8

Assists with Returning To Oneself - Coming of Age
Birthing a new nation under the auspices of Divine Guidance
The Beginning of a New Way Of Life!
Assists in allowing one to experience on their own, what life holds
for them. A necessary component to evolve at ones own pace