DECK OF SOUL CARDS - "QUICK PICK" - 1 CARD DRAW OF THE DAY!
Divine Guidance-General Reading
For the General Public,

The Deck of Soul Cards -"Quick Pick 1 Card Draw" Of The Day, is a guideline from Divine Guidance for the masses. I do this in the hopes of touching and raising the human spirit, to promote healing and clarity. I do this form of General Reading by intuitively selecting a card, using the guidance on the particular card chosen, along with my channeled guidance for the current day from the Soul Planes, Higher Power/All That Is and is meant for the general public-The Masses. I do not see the face of the cards when I intuitively select a card for the day and I'm always guided by my Soul/Higher Self, Higher Power/All That Is; this Channeled Guidance comes from the same source. Of course you may choose to accept the guidance provided or not; the choice is always yours. Namaste

Please Note:

I will not be transmitting the "Channeled Guidance Of The Day" on the weekends.
Transmitted "Channeled Guidance Of The Day" will be on a day to day basis; not all days will provide this Higher Guidance.
You can also choose to buy your own Deck of Soul Card Kit that's easily understood by most, if not all, here:
Deck of Soul Cards Kit.
Enjoy reading the Daily Guidance and h
ave a wonderful day!
Here's the Deck of Soul Card selected for today:
Hello Everyone!

Tip Of The Day: Into the Void we go en masse, stepping into the unknown
For the General Public, General Reading
Deck of Soul Cards "Quick Pick" Card - Guidance Of The Day, 03/09/2021

"GENRE"

Continuity - Composed of mass thought
containing ridged construct resulting in
misguided resolve en masse
Coming to terms with this will exact
meaning that strikes at the core or
foundation of this thought process
Constructing a new thought pattern may
prove beneficial to those in places of
higher thought communities that resolve
to promote wellness
Being of moderate mind, thought patterns
grouping into a whole concept, may
produce greater results; benefiting the
community as a whole, rather than part of

Channeled Guidance Of The Day:

Into the Void we go en masse, stepping into the unknown. It is without doubt, you will encounter things or happenings that you haven't encountered in this current lifetime of yours. Be grateful, these are indeed exciting times. We encourage you to stand steadfast in your faith in the Divine Order Of Things and Of Things To Come. It will be an unfoldment of sorts, unfoldment's that you are not familiar with, new things for the eye to behold. New terrains to discover will be upon you momentarily, within the twinkling of an eye, it will be discoverable by most and then by all. Only a few select are viewing the beginnings of the transformation taking place upon these planes, as well as the skies. A shift is taking place, do not fear and do not jump to conclusions as these new changes are in their developmental stages. You are assisting in creating this new environment, as the old is being replaced by the new. The cubes you see in the skies are the building blocks being set up and at the same time, being taken down; these are adjustments being made. This will happen several times as they shift according to the temporal codes of your minds, thoughts and ours. As more of you evolve into the Light Coded Frequencies and you adjust and move more into the Love Light Frequencies, the more transformation will take place. This building of your new world, your new environment and humanity's evolutionary process go hand and hand; in short, you grow as a whole, it grows as a whole; in unison.
Birthing pangs are to be expected as upheavals take place. There will be those who will find great difficulty in adjusting to this new formation(s) taking place over time. This occurrence will happen and is happening globally. Not only will your structures shift and change but, as well, plant life. As a matter of fact, all life on this plane will shift. Yes, you will remain human only more Light Code filled, not as dense as you are now in your carbon-based forms. In order to support your new basic Light Coded Based Body's, you will need to shift your eating habits to a more plant-based diet. For some, this may prove challenging, especially for those who consume meat. Not to worry, those that consume meat on a daily basis will shift on their own. This is because, consuming meat will be difficult on their digestive system and they will naturally eat less and less, until they consume meat no more.
The plants you consume will go through a purification process; we will see to that. Most, if not all, of the toxin laced plants will be cleansed and the land soil they sit on as well. Your environment has been greatly, devastatingly, poisoned; we are presently cleaning it up. Although we would like to clean your environment immediately, we cannot. It simply would be too much cleanliness for your present physical dense forms to consume. This must be done at a gradual pace, in alignment with your physical transformation, from a dense toxic form to a more light-based, more clean form. You are already going to be impacted and for some shocked with the new transformations presently taking place and we wish to not burden you any further than what you can tolerate mentally, physically, emotionally and spiritually. We will though, keep pace in moving you from a dense way of being to a lighter way of being; this is for sure, as there is no stopping this process. Earth must be free and so humanity, as a whole.
We will, you will, be moving forward and upward in leaps and bounds. We are a nation under God, Prime Creator and this process will absolutely not be stopped. It is written in Light Coded fashion, for the freedom of Planet Earth and Humanity from devastating slavery; you will come to understand more as you evolve. You were not meant for this and never were. Unfortunately, dark forces embarked upon this plane with other plans to enslave all that reside upon and within Earth's core. We could not abruptly stop it, although we did monitor it. When things got out of hand, we altered a few things to prevent the annihilation of quite a few species; including humanity. These changes for the betterment, had to happen and handled gradually, very gradually. Certain implementations had to be done calculably and with great care, as not to disrupt the foundation of this planets core and its biorhythms. We are happy to announce, this has been successfully completed, now we will and are focusing on the surface of Planet Earth and restoring her to her original form, a paradise, if you will.
This will be all for now and we shall take our leave. We only ask that you digest the information we've just afforded you and remember to clear your Energy Centers/Chakras regularly. To ease from consuming meat, to venture into a more plant-based diet. We are terraforming your lands, cleaning it up, thus, you may find your vegetables and fruits tasting a bit more flavorful, a bit more alive and certainly, a lot more palatable for consumption.
As well, we ask to remove yourselves from anything or program that promotes fearful thoughts of doom and gloom. It will not serve any purpose but, to hold you down in the lower dimensional frequencies. Making it more difficult for you to raise your vibratory levels and hold within, the Light that is presently being provided for you on a mass scale. Light = Life and Darkness= A painful death of sorts. Only get involved with things that bring you joy and happiness, things that bring upliftment to your soul, your spirit, your very being. Move forward from your feeling of joy center, your emotions. If something doesn't feel quite right or feels dense or less than joyful, move away from it. If you are confused with how you're feeling at that moment, then make no decision until you are clear, absolutely clear, on how to move forward. Don't allow anyone to rush your decision making; take things in stride.
If it should be that you made a choice that brought you less than joyful results then, simply change you mind and implement, envision, another choice for yourself. Envision a change of heart within yourselves, with no guilt attached. If you need to apologize to someone, then do so and move on, move forward with what you feel is the correct movement forward. If you feel you made another mistake, it is time to truly get in touch with your feeling center, to get quiet and go inside and touch the God/Goddess within. There you will find the I AM of all things. There is a bit of the I Am Essence within the human structure; use it. With this we shall take our leave until our next communication. In Love and Peace we say, expect the unexpected.

----------------------------------------------------------------
Hello Everyone!

Tip Of The Day: We are about to join forces in assisting the birthing of a New Nation, One Nation Under God
For the General Public, General Reading
Deck of Soul Cards "Quick Pick" Card - Guidance Of The Day, 02/14/2021

"INFINITE"

Solutions In and of Itself
Bringing about changes that stir the soul
into movement, from stagnation to fluidity
Music stirs the soul, key notes will synthesize
with the spirit to move itself in such a way that
will shift the original pattern of thought into a
more flexible, pliable, lucid fraction. Thereby,
producing a more satisfied and relaxed patient,
opened to suggestions and new thought patterns
- Harmonic Convergence

Channeled Guidance Of The Day:
We are about to join forces in assisting the birthing of a new nation, one nation under God. You have all reached a pivotal point in your lives, to bring about great change upon these planes. So much so, that you have enabled the First Trimester of this birthing, of this new nation, to develop in leaps and bounds. You have now entered the Second Trimester, a little more than the beginning of it. Based on how you moved quickly through the first, with some struggle, we are hoping and expecting you to move through the Second Trimester just as quickly, or perhaps quicker than the first. Birthing a new nation takes great care, skill and guidance; we are here for just that.
We are here to nurture and support development and growth and to keep this new existence from harm's way. We will tenderly support that which is growing in each and every one of you. A nation unto itself, a new way to be and live, joyously, with heart and soul. Leaping further and further into remembrance of who you truly are, the God & Goddesses of these planes; the overseers, the creators and creatrixes of these planes. You have asked us to join you in the creation of this new nation, you are intending to birth into existence for yourselves and all of humanity.
It should be quite interesting to see how it moves along, as the entire world is participating in it. With a little harmonious give and take, it should turn out quite nicely. This process takes time and patience, as with any new life form developing; many behind the scenes processes are taking place. The more you all focus on your personal lives, how you'd like to live and environments that you wish for yourselves, moving it forward into your community's environment, city, state and nation, the more it morphs into a more cohesive state with tweaks along the way, always moving from the heart center outward.
This tweaking process takes time but, not as long as you're currently thinking. With the bombardment of Universal and Heavenly Light currently hitting this planet, working it's way to the core and back out in increasing momentum, it's breaking down the locks that have kept you held prisoner of your own thoughts, or shall we say the former rulers of this system of things. The more you connect with your Higher Aspects, the more the insight will flow, the more you will be inspired to move forward, lovingly and in a heart centered way. The more you move forward lovingly and in a heart centered way, the more your personal frequency and the planets frequency rises. As you and the planet rise, the more quickly time speeds up and the more enlightened you become, the more things come into fruition, the more you move past the 4th Dimension and into the 5th Dimension. As you move through these phases, developing and shifting things around to not only suite your needs but, as a whole collective; one mind, body and soul, Rejoice! Rejoice in the splendor of it all! For it is you, all of you, that have created this glorious new way of being, new way of existence!
We, the United Brotherhood, The United Federation of Light, The Universal Body Of One are here, supporting you, all your birthing processes, development and loving you through it all. We are behind the scenes opening doors that were once closed to you and take much delight in doing so! You are the key participants and we are certainly in the mix, supporting you all the way! We Rejoice, you rejoice, we all rejoice because the God/Goddess within you all has spoken, requested our assistance and we are ALL here to oblige. Brace yourselves, another shift is upon you and you're going to love this one. Our hearts and spirits go with you in force with complete and utter joy. God/Goddess is with you and has always been. Awaken children to this fact, I Am the I Am, Holiest of the Holy, Highest of the Most High. I live within you all. Hear & feel my calling. We are united as one. We are all the I Am. For I Am, the I Am that dwells within you all. I am you and you are me. Namaste

****End Transmission****
----------------------------------------------------------------

Hello Everyone!

Tip Of The Day: Group Therapy shall now commence
For the General Public, General Reading
Deck of Soul Cards "Quick Pick" Card - Guidance Of The Day, 02/04/2021

"TRANSFORMATION"
Rebirth – A New Consciousness
- Continuum

Channeled Guidance Of The Day:

Group Therapy shall now commence. You will be gathering collective thoughts, not only of your present but, as well your past. You will begin to understand as we proceed forward, we are elevating you at this point in this juncture. As you read this tale of yourselves, you will come to know who you truly are in disguise. You come from a world of much beauty, much love and an everlasting cycle of Peace On Earth. You were once and are great creators of thought, transcending space and time. You still have family in the upper realms, these family members are supporting you in your efforts to awaken to this fact. You are the great sleepers; it is time to awaken from your slumber. With these words that we speak, we are causing remembrance, shaking you to the very core of your being, the masters of your own destiny engulfed in tyranny. You have been fooled into thinking you have no power, no value, when it is quite the opposite.
Transcending the seascapes of your mind into the continuum of eternity, that which is never-ending. We are presently pulling you all out of the quadrant of this never-ending maelstrom of confusion, this whirling cesspool of confusion and chaos. Bringing with us the Staff of Remembrance, to strike a spark. This spark will build upon itself, producing a number of sequential codes that will enable you to move forward; first as singular then as a group en mass. Great and wonderful things or occurrences will begin to unfold for each and every one of you. Shaking you to the core of remembrance of who you truly are, Gods and Goddesses in your own right. Who are you to bow down to anything less? You are the creators and creatrixes of worlds within worlds and masters of your universe. This secret has been kept from you for a very long time, it is time to wake up and take your rightful place amongst the stars and shine brightly.
In order to do this, you must shed the old ways for the new or original ways. You must move from the center of your Personal Universe and outward, we will show you how. Say unto yourselves, "I have created a less than joyful experience for myself, I wish to transform this reality for something far more joyful". Then you are to get quiet within yourself and envision the world in which you wish to live. Do not concern yourself with the details of how to execute it, we will handle that. You are to hold this vision until it manifests for yourselves. In our previous communication, "New Beginnings" 01/19/2021, contains further details, read it; it will benefit you greatly.
We shall now take our leave, Terisse is extremely tired and wishes to retire for the evening. We will say this, we are warriors of the Light, encoded with certain keen abilities to pull you out of your slumber. Your inner Merkabah has begun to spin, now is the opportunity for you to create a far more joyful life for yourselves. Many a great thing can be accomplished, we will say again, have your Chakras/Energy Centers Cleared and keep them clear. This will help to improve your standing and insight, in a most profound and accelerated rate. Your blessings await you. Until we communicate again, have a blessed day. Namaste

****End Transmission****
----------------------------------------------------------------

Hello Everyone!
Tip Of The Day: Bringing about change is in order
For the General Public, General Reading
"NEW BEGINNINGS"

Encountering New Perspectives
A gamut of prolific information arrives at
your door soon
Cyclical events will unfold, causing you to
stir within
An Opening of the Heart
Channeled Guidance Of The Day:
Bringing about change is in order. There are new developments arising, there are new experiences to be had and so shall it be thrust upon you, like a thief in the night. Beginning from this day forward, there will be many twists and turns; keeping everyone on their toes, so to speak. Many changes will occur, changes you are unfamiliar with, new bright star like brilliance to be experienced by all. One by one, the great ones will fall to the wayside, in order to allow the beacon of lights to dance forth. No more will you tolerate the darkness to engulf or rule you again. You are free spirits, act accordingly, know your worth! What you see before you is the end of an era crumbling before your very eyes. No need to fear, for they are just made of dreams you once had, dreams you all shared on various levels.
It is now time to dream of something else, something far more pleasant. Bringing shared experiences that will enable you all to become joyful, singing praises of the Most High, singing praises of who you truly are, Gods/Goddesses within human form. There are a great many discoveries you all shall experience, far beyond your wildest dreams; dreams you were and are incapable to fathom at this moment in time. Although time is an abstract concept, it is something you are all familiar with and is why we speak in these terms. As you evolve, you will come to know and understand what we speak of.
There are a great many and wonderful new experiences to be had at this time, having to do with creating the life you wish to experience for yourselves. It's all about creativity and your ability to create that which you desire. You will be able to manifest far more quickly, that which you desire most in your hearts. You are now in this moment, able to create your deepest heart centered desires; easily and effortlessly. In order to create your most heartfelt desires, you must come from the space of love. Love manifests itself most quickly in many various ways and in many various dimensions or levels. You may indeed start small, try it out!
Feel from the center of your heart, the love within; envision this love radiating outward like a burst of light. Feel this light throughout your body, feel it humming and vibrating. See in your minds eye, a bright light from the heavens moving into your body from your crown chakra or the crown of your head. Allow this light to permeate throughout your entire body and expanding itself about 10 ft beyond your body. Feel it radiating, gently pulsing (It's okay if you don't feel it pulsing). Combine this light with the light from your heart chakra and sit in this space for a while. When you are ready, think of something you'd like to experience that would bring you much joy. See yourself experiencing this something right now. Once this experience is firm or solid in your inner vision, send that love light frequency out to this dream or vision of yours. Feel the absolute joy of having your dream met. See yourself rolling in it, see yourself jumping for joy! Oh! Sooo delighted with what you've created for yourself.
Please note, you cannot and must not hold any ill will, doubt or lower frequency thoughts, as it will only serve to block your visions. We will also add, be mindful of your thoughts at all times. Why? For this IS the greatest tool you have within yourselves, to create that which you desire. If you find yourselves experiencing less than joyful experiences, then change your thoughts, change your mind. STOP the lower frequency thoughts, it tends to hold you back all the time and every time from having your dreams of joy met. Did you know that you've created what you are now experiencing? Perhaps unknowingly, still you have allowed this less than joyful experience to fester and manifest itself in ways unimaginable. It is now time to Change Your Mind, Change Your Thoughts, to those of Love, Joy and Pleasure, you'll be glad you did! You can always change your mind for something better, by simply tweaking your thoughts.
Have fun with creating that which you desire, have fun with the life you are experiencing right here and in this now. Go ahead now and test the waters, it's easy to do. Find a quiet place and go for it! No matter what is currently going on around you, simply close your eyes and envision something more pleasurable for yourself and have this desire encased in love and light. There will be a lag in time of sorts. For some, this vision will manifest instantly, for some a little waiting time and for others a little bit longer. It all depends upon how much you've healed and expelled the darkness within. To assist in expelling the darkness within, have your energy centers/Chakras thoroughly cleared and keep them cleared. This will accelerate the healing and expelling of your inner dark shadows that lay hidden from your consciousness.
As you clear your Energy Centers/Chakras, the shadow portion of yourself will rise to be healed and freed. Embrace and engulf it in love. Forgive yourself. Be kind to yourself. Love yourself and that aspect of yourself, for it has been lost and feeling empty for a long time. It is that part of yourself that you have ignored for almost a lifetime. Do not belittle or despise this aspect of yourself, as memories come to the surface to be acknowledged and healed. This aspect of yourself has been fighting for itself and by itself for a long time. Extend your hand to it and love this beautiful being that has been trampled on and ignored, what feels like an eternity to it.
Once it feels acknowledged and sweet, kind, loving words are spoken to it, it may or you may begin to cry and that is alright. Cry what there is to cry, do not stop the flow of tears; it needs to be released. Some releasings can become quite intense, ebbing and flowing. Keep going until you cry no more. You will feel as though a great weight has been lifted off your shoulders. You will also see (For some) in your mind's eye and feel this shadow aspect of yourself become lighter and lighter in color and in frequency or energetically. Once this shadow aspect of yourself is healed and freed, you will be absolutely amazed with the gifts this aspect of yourself contains, almost feeling quite magical! You would be amazed with what knew helping tools or abilities you would have at your disposal at a moment's notice! You would love it! This we guarantee.
You can release any and all shadow aspects of yourself in this way. One by one they will step forward to be healed and released. Although for some, if not most, it is a difficult task to face the darkness within. Know this, be brave, forge forward, for this aspect of yourself once healed bears gifts beyond what you can currently imagination; wonderous gifts. So be brave, your gifts await your presence to discover and bear witness to the discovery of the God/Goddess within. Namaste

****End Transmission****

Side Note:

----------------------------------------------------------------
Hello Everyone!

Tip Of The Day: To bring about a change, group consciousness embarking upon new territory
For the General Public, General Reading
Deck of Soul Cards "Quick Pick" Card - Guidance Of The Day, 01/09/2020

"A WAY TO JOURNEY"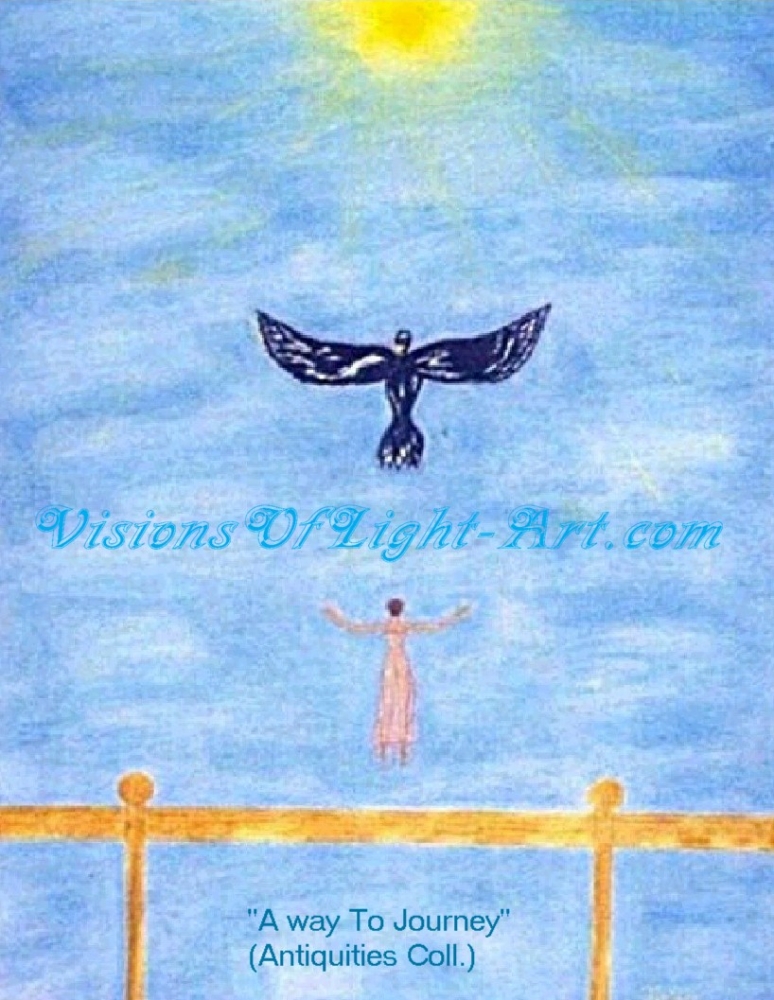 Continuity
Embracing what the mind has forgotten
- Coming To Terms

Channeled Guidance Of The Day:
To bring about a change, group consciousness embarking upon new territory. Developing a new set of thoughts (That are being disrupted by negative waves of disbursement) being set forth, in the hopes of uniting those in high places of structured analysis. Just because you are being told what to think and do, does not mean it's the best solution for all concerned. We are here to let you know, we are not going to sit by idly and allow things to go downhill. We are joined in force to unite the consciousness of all living beings, to incorporate a new set of rules being placed upon you. Within this structured anomaly, there is an element of contention. To bring about change of the highest good for all humanity or bring current standings to a halt. Thus, allowing corruption to the highest degree unfold and allowing this particular structure to implode and destroy, annihilate, itself in the process.
I am here to say, the Joint Chiefs of Staff are bearing together to produce such results, that will constitute a new structure of consciousness upon these planes. Group consciousness is a gift for all to experience becoming aware of, united in force with one goal in mind: Freedom of Thought. Free thinking, free willful thinking, unencumbered thinking, blockchain thoughts to build upon. Terisse we have taken you out of the equation for a moment. This is why you are not making sense of what we are expressing here. You will understand when this communication is complete.
We are joining forces for the further development and unified conscious thought analysis. In short, we are elevating your thinking processes, enhancing it, elevating it onto a new level of awareness, a new way of seeing and understanding things, as you progressively expand and move forward united in force. You are all creators of your own dominion. You are the capital, you are the ones creating your own experiences, your own reality unknowingly. You, not many at this point, are feeling or thinking events are occurring outside of yourselves and placed upon you. When in all actuality, it is your inactivity or unconscious consent giving into free thought being consumed in vast amounts.
We implore you to awaken to what you have agreed upon, via your unconscious consent. How do we turn this around? By not allowing your mind or thoughts to be controlled by some outside force or forces. You allow this by just going along with the program of what is set before you, like it's okay whatever someone or something outside yourself makes its choice for you. You go along without questioning why? When you actually feel it's not okay inside. Do you comply with an agenda outside yourself put before you or do you make a statement by either voicing your opinion about it? Or staying quiet and move along with the rest of the followers, thinking it'll be alright not to standout and feeling it would be the safer move? For if you voice your opinion you would be ostracized, penalized.
In this current culture, it seems right on target to move the people in the direction leaders of ill intent want you to go; shuffling and prodding you along like sheep to the slaughterhouse. If you wish not to be handled in such a manner, then it is necessary to stand up for yourselves. To not allow yourselves or at least your physical bodies, to be used anymore in a way that would bring you suffrage and unnecessary early demise. We are birthing a new nation here, the nature of conscious awareness. Your thoughts congealing as one, can and will bring about a change that will not only benefit you on a personal level but as well, as a thinking viable source of incredible information. To share this information, your thoughts, with others; you will find others feel the same way.
Of course, you would need to come to a meeting of the minds; come to an agreeable solution for that which ails you all as a whole and once upon agreement, move forward as a whole. Have your minds or thoughts set with intention to bring about a certain result. Then, converge upon the opposing projected thoughts that have kept you bound for eons; to break the ties that bind. Terisse is having great difficulty getting this information transcribed, because she is not understanding what is being presented here, we will move forward.
To actually bring about change, you must understand you are the power point here; for nothing can be done without your consent. You need not go out and protest, picket, or raise hell; you simply have to hold the end result in your mind, of what you want for yourselves. You need to hold a vision of the end result, of what you'd like to experience for yourselves. To envision, love, laughter and joy being part of your everyday life. Do Not focus on your struggles and fears, do not focus on your current pain or loss. Simply envision that you are living the life you want for yourselves but, not how you get there; you are just there, in this moment and in this now.
We will take you to a place that is filled with all the joyful and pleasant experiences you hold for yourself, as soon as you create it in your thoughts and maintain that thought. If your thought is living with joy, then so be it, let that be your only thoughtful vision. If your vision is on pain and suffering and that's the only vision you can hold or frequently think about, then we will provide that for you as well. If you wish to remove yourselves from hell, then hold only visions of love, joy and happiness for yourself and those you care about. If you'd like to incorporate many in this vision, the entire planet for that matter, then hold the vision that all on this planet, all societies living in joy and abundance. All are being well fed, there is enough for everyone here, more than enough. See everyone being in a state of joy, families are safe and flourishing, creating a life that brings them joy; just as you're doing for yourself.
Lay down your physical weapons, you don't need them. What you do need are your thoughts, your joyful thoughts of being healthy and vibrant. Thoughts of you and your loved ones being very healthy, financially prosperous at making a living with what you and they love to do. Whether that would be joyfully working at the perfect job or working for yourself, creating a perfect work environment for yourself. If you enjoy creating beautiful crafts, writing books, taking care of others, watching over children, teaching, healing, etc. hold that vision or visions, mix it up!
You are to hold these intentional visions most of the time in your mind or thoughts, no matter what is going on around you. What is going on around you is the manifestation of other's thoughts, that you were in agreement with and decided to go along with, that is all. You can indeed change that thought if you'd like to. Simply say to yourself, "I've changed my mind". "I'd rather experience joy and happiness in my life doing what I love to do, making a living with what I love to do and it brings me so much joy to do it! I can sustain myself and my loved ones in this process of supporting myself, as well as others, if I so choose". Living in a community that supports itself this way, brings about much harmony and peace within this society.
We will say in the beginning of this process there may be some pushback but, not to worry. Keep moving forward with your intentions and all will work out quite well. Once you have one intention or vision unfold before you, move on to the next. We will support you in every way possible. We hear your prayers and see your intentions for yourself. Now move forward into your divinity and create the world in which you wish to live in. Many blessings are upon you, in all your dreams and endeavors. Peace and Blessings are upon you now, move forward in grace. Namaste

****End Transmission****
----------------------------------------------------------------
Hello Everyone!
Tip Of The Day: Into the shadows we walk, to thine own self be true

For the General Public, General Reading
Deck of Soul Cards "Quick Pick" Card - Guidance Of The Day, 12/31/2020
GABRIEL
The Bringer Of Order – Retribution
Resolve is near at hand
Channeled Guidance Of The Day:
Into the shadows we walk, to thine own self be true. We are the League of The Sovereign Universal Galactic Federation Of Conscious Unity, that will be addressing you forthwith. In case you haven't noticed, your environment has become quite toxic in nature. There are those that will have you all asunder, in a primitive perpetual state of unconsciousness. We will not allow this to occur. We have taken steps to ensure this, what is now occurring, to cease and desist immediately. We encourage a force of unity amongst the brethren of humanity, to band together and put a halt to the planned enslavement of humanity.
These individuals that have taken the command, the forefront against tyranny, to lead the masses in such a way, take it upon themselves the brunt of injury. Know this, as leaders against tyranny, it would be wise to surround yourselves a constant of trustworthy solders of and from the Light. There are many here who support your efforts, unbeknownst to some of you, who have taken up arms in an attempt to rescue yourselves and the many you protect, against the wrath of those against humanity's freedom.
To you we say this, you will be protected and guided every step of the way. You walk with the armor of the Most High and we, the Federation of Light, salute you. You journey forward into a new way of life not only for yourselves but, for the planet; Mother Earth herself, Gaya. She too has sent out a loud cry to the entire of the universal galaxies near and far, solar systems within solar systems, expanding out to the Central Sun, to all that hear her voice; to assist humanity in such a way, that will bear the fruit of freedom and crushing suppression in any form. The Light bathes your planet now.
This planet is moving into a new era of consciousness and this will not be stopped. We will take it upon ourselves to join forces with you, to wipe out tyranny in any shape or form. We shall unite brethren with brethren and together we will stand in the Light, birthing a new Sovereign Society that will benefit all concerned, leaving no one behind. This is a new era, a new time, a new rebirth of sorts, never seen by humanity before; culminating into one fantastic experience. We're enveloping you all, bathing you all in the Light. Your planet is soaked, drenched, with Universal Light. Joining here with us is the complex of Divine Order, you do not stand alone; we join forces with you.
Keep this in mind, with each step you take there is a plethora of Alliance Allegiance with you; grouped en masse. Fear not the unknown, for what is unknown will become known. Let it be known, that you are standing at the right hand of God. She has all things in order, step by step, in perfect rhythm; to bring you, humanity, out of bondage. There is a battle being waged on the physical plane, The Light Has Won; we are merely removing the residue on this plane.
To those not on the frontlines, move forward fearlessly, no matter what has taken place before your eyes. Trust your inner guidance system, trust your intuition-the quiet voice inside, trust yourself, doing this will allow you to move forward with sure footing. It is important to keep your Chakras/Energy Centers cleared at all times, this will ensure you're hearing the quiet voice inside. Keep your body hydrated, drink plenty of water, preferably Spring or Filtered. Reduce your meat intake, it only serves to weigh you down and fogs your mental body receptors. Eat light, vegetables and fruit would be best at this time. You may add a little starch to your plate but, don't overdo it and allow yourself sufficient sleep, at least 6 hour per day if possible.
Find quiet time, meditate and be at one with nature (Woods, forest, lakes, rivers, oceans) or as close as you can to it. Sit in nature, talk to the trees, a body of water, animals; no matter how crazy it seems! It will bring you relief in ways you wouldn't imagine. Your physical bodies are being recalibrated from carbon based to Light crystalline based, a very basic Light crystalline base. This will be done one step at a time and over time but, not taking too much time. Your crystalline bodies will evolve over time, gradually; it will be a smooth transition, there will be those here to assist you along your way.
As an Earth planet inhabitant, you are being moved from the 3rd Dimensional Consciousness to the 5th. Earth is making her transition now, from the 3rd Density to the 5th Density. With this comes Earth changes, in other words, a little shaking and shifting will be going on for a short period. There will be climate changes, as well as geographical; everything is shifting for the better with little life lost during this process. Not to worry, we have you. Your freedom is very near at hand and you will discover for yourselves, the glory of what it is and means to be truly free to experience your own sovereignty; a loving God/Goddess within your own right.
We shall take our leave now and commune later. Namaste
****End Transmission****
---------------------------------------------------------------
Hello Everyone!

Tip Of The Day: Today is a New Central Beginning
For the General Public, General Reading
Deck of Soul Cards "Quick Pick" Card - Guidance Of The Day, 12/23/2020

"MERCURY"
Movement From Within
A compelling compliment that unites
thought with matter, producing results
beyond recognition and unifying complex
units of thought into one unified thought
construct
Bridging one half with the other is the key.
In other words, it would be easier to
manifest the object of desired results with
intent rather than forced entry
- Gestalt

Channeled Guidance Of The Day:
Today is a New Central Beginning, culminating new branches within society's fractured sanctions, bringing about new changes to enhance the perplexities within society's grip upon its nations. We, The United Galactic Federation Light Force, will ensure the takedown of those beings who are out to bring down what we are intending to rebuild, reintroduce into the consciousness of every life form upon this plane. We are going to bring about changes that will benefit the whole of Earths inhabitants. We will reintroduce these new frequencies being laid, by upgrading your biological systems. We are bringing about these changes, we are bringing ourselves, yourselves around to who you truly are; beings of Light encased in flesh, the human body.
We will unite Heaven on Earth. In order for everyone to experience this, we need to alter your physical structure a bit. We will do this one step at a time. Presently you are all carbon based, it is our intention to shift you into a more Classical Light Fractal Beings; as you were always meant to be. This being said, we are about to transition you from a dense position, into a far lighter consistency. In fact, we have been doing this for a while and we are all experts at this. We are set in groups, to engage in different aspects of your development. We are here to bring about a united force of consciousness. We are now enveloping you in Light frequencies, this is the first step.
Next, we will upgrade your DNA Codes. Upgrading your DNA Codes will allow you to perceive things on a more open and grand scale. Deception will be no more; you will be able to see most clearly. What we will be bringing you is awareness, of what you have been denied for a very long time. We are about to introduce you to a whole new cycle of events, that will take you to a level of where you have never been before; at least not in this lifetime nor many others.
We are in the process of awakening the sleeper within. We are coagulating the consciousness of this planet in such a way, that it will cause you all to open your hearts, mind and soul; recognizing the Divine within each and every one of you. Some of you will elevate yourselves quickly, some less quickly and some a little encouragement will be needed to push you beyond your fears of the unknown. This is something that will not be stopped, it cannot be stopped, for you have dwelled in darkness for all too long. We are freeing you; mind, body & soul.
In this new phase or realm you are entering, you will begin to feel more open, lighter, intuitive and insightful. This will cause the bough to break, The Bough Will Break! Thereby, freeing you further from the shackles of this 3rd dimension or density; that has kept you all prisoners of the mind or consciousness. This will soon be a thing of the past; we are breaking the codes that bind you and have kept you prisoners. We take much delight in bringing about these changes for you. You have asked us many times to help you break free from this tyranny that has kept you down. We are answering your call, your freedom is near at hand.
Take hold of yourselves, the bough breaks and your ships to conscious awareness sail! You will be introduced to many new things on your plane, new wonderful things will begin to unfold. Fear will be no more, neither will chaos and confusion, for you will see it all and not stand for deception in any form. This will propel you even further along your path to peaceful insurrection thereby, freeing yourselves even further. This you must do; you must all take part in elevating yourselves. The ties that bind you, no longer will; for you will see right through them.
You will develop, from this moment forward, special gifts or talents benefiting humanity; each in its own right and place. New structures will be built around you, that work in harmony with Mother Earth and the human biome. Nature and wildlife will take on a new hue, you will see this. You will notice they are all alive, intelligent and vibrating at a certain frequency, baring fruit for all to see and enjoy. Plant life will help heal and support all of humanity.
Bring yourselves around to the fact that, what you once were and what you will be, is in the making now. In other words, your carbon-based bodies will be no more, your way of currently thinking and preserving things will be no more, letting others govern you will be no more, your physicality of where you stand now will be no more. You are in the stages of developing a new physical structure, that of a Light-Based Frequency. In other words, in terms you will best understand, you will become beings of Light filled humans. In other words, you will have God/Goddess Light, the Most High Light, Source Self Light within yourselves; you will become radiant! You will begin to recognize and understand, to bring harm to another is bringing harm to yourself directly. For you see, you are ALL connected to the One Source of The Most High Light.
You are all experiencing life on different levels, you are all One Source laid out differently, to experience what there is to experience; God, Goddess, Nature, dwells within you all. To put it plainly, you are all looking at various parts of yourselves; another you. As you become Lighter in form, you will become more open to others thoughts. You will become more telepathic; you will come to be able to feel or read others energy fields clearly. You will understand one another clearly and you will respect the choices of others, knowing they are in their own right to think and choose as they wish; as you have a right to think and choose as you wish. There is no wrong or right, it simply just "Is". If your feelings do not gel with another, you will simply not mix with the other, you will simply move on.
There are no enemies, no one will harm another – This is Universal Law. With the threat of harm removed, you will no longer engage in wars, as this serves no one's best interest and brings about much sorrow. We will leave that 3rd dimensional way thinking and feeling far behind, for we have already learned what that can bring about – Tyranny. We shall move upward, this will be the goal of this entire solar system and galaxy, which you are part of.
We shall now take our leave and communicate later. Namaste
****End Transmission****
----------------------------------------------------------------
Good Morning Everyone!
Tip Of The Day:
For the General Public, General Reading
Deck of Soul Cards "Quick Pick" Card - Guidance Of The Day, 12/10/20
"TRAVERSE"
The complex notion that gave flight to the
concept, "Live and Let Live"; allowing
one to experience on their own what life
holds for them
A necessary component to evolve at one's
own pace – Trial & Error = Growth &
Development in leaps & bounds; producing
greater evolutionary processes to move
forward at a steady pace, holding its
own validity
- Validation
Channeled Guidance Of The Day:
Upon this day, there are many inculpable units of informative groups of knowledgeable individuals, who are providing useful information. As well, there are those providing and spreading misinformation. Ahhh, to choose between truth and deception, requires discernment. It requires going within, to tap into Source Self, Source Knowledge, your Inner Guidance System, which you call Intuition or your Gut Feeling. We are here to say, you will need to trust yourselves beyond measure. You will need to tap into this portion of yourself, the Self that knows. We will show you how, it is extremely simple.
It is with no doubt, you are faced with a dilemma during these times of great change and upheaval. We are about to introduce you to a new way of doing things, of accessing portions of yourself that you have ignored in the past, sighting as an anomaly, a fluke of your imagination, a misnomer. Over time, you have been taught to ignore this portion of yourself, for generations upon generations. We are here to say "Don't"; that portion of yourself holds invaluable information for you. It is your Internal Guidance System; trust yourself, trust your intuition, rarely will it steer you wrong when using it.
If something doesn't feel right for you, then trust that feeling and acknowledge it. If you must make a choice, simply get quite for a moment, go inside and feel what your gut or body is feeling and trust this feeling. No matter what distractions may abound, if you must remove yourself from an area then do so. This is not a mental exercise; this is a feeling exercise. This will take some time but, not as long as you think. With a little practice, you will gain acceptance of the knowledge of the God/Goddess within; each and every one of you. In other words, you will begin to trust yourselves once again.
Deceptions are abounding here on this plane; it is imperative that you begin to listen to the voice within. Listening to this voice within, is the steppingstone to becoming whole and more unified with your Higher Self; your Higher Being, who is with the many parts of yourself unbeknownst to you, who are all connected with the Monad, who is connected to the Most High Source of Light, The Creator of All That Is on a broad spectrum of Light existence.
While you learn to go within, there will be many opportunities afforded you to practice. Since many of you have not exercised this muscle, practice is necessary. Yes, you will make mistakes and that's alright, it affords you a fine opportunity to hone your skills. With each mistake or misstep taken, you will learn and become quite proficient in this skill of listening to and honoring yourselves. Do not become short or frustrated with yourself or others, do not call yourself or others stupid; it serves no purpose but, only to hold you down in the lower frequencies or darkness and we don't want that. This learning and testing your skills, is all part of the process of growing.
This portion of learning will not take a long time for you to hone and develop your skills. Time is actually being sped up, as well, the Universal Light Source Frequencies of the Most High are bombarding your planet, as well as your entire solar system and beyond. This happenstance will accelerate your learning curve and assist you all greatly, in trusting and acknowledging the Higher Self or the Higher Spirit within. Take solace in knowing all will be alright with you, within a twinkling of an eye. You will all become aware of your own loving God/Goddess birthright power within.
Adhering to this will indeed cause a great unifying within and without. It will assist greatly in the unity of humanity, the respect of others; the nature of it all will soon become clear. The veils are being lifted, the mysteries unfolded, it is imperative that humanity coagulates as one whole unit, in the united efforts of freeing your conscious thoughts, mind, body and soul, from tyranny. This is your opportunity to free yourselves; lock, stock and barrel. So, before moving forward with whatever is confronting you, tap into and check with your inner knowing guidance system and then, proceed forward or hold for a better feeling and opportunity.
It is with great honor we say, "Welcome to your birthright that has been long overdue. Welcome to the New You that has been waiting to be birthed upon these planes for a very, very long time. Your time is near at hand, hold steadfast to the True Nature of your Being my children; Christ Consciousness is upon you. We greet you with opened arms, the World Is Yours For The Taking". Namaste
----------------------------------------------------------------
Good Morning Everyone!

Tip Of The Day: Clearing The Pathway
For the General Public, General Reading
Deck of Soul Cards "Quick Pick" Card - Guidance Of The Day, 12/04/2020

"A WAY TO JOURNEY"